Island Time in Eastern Idaho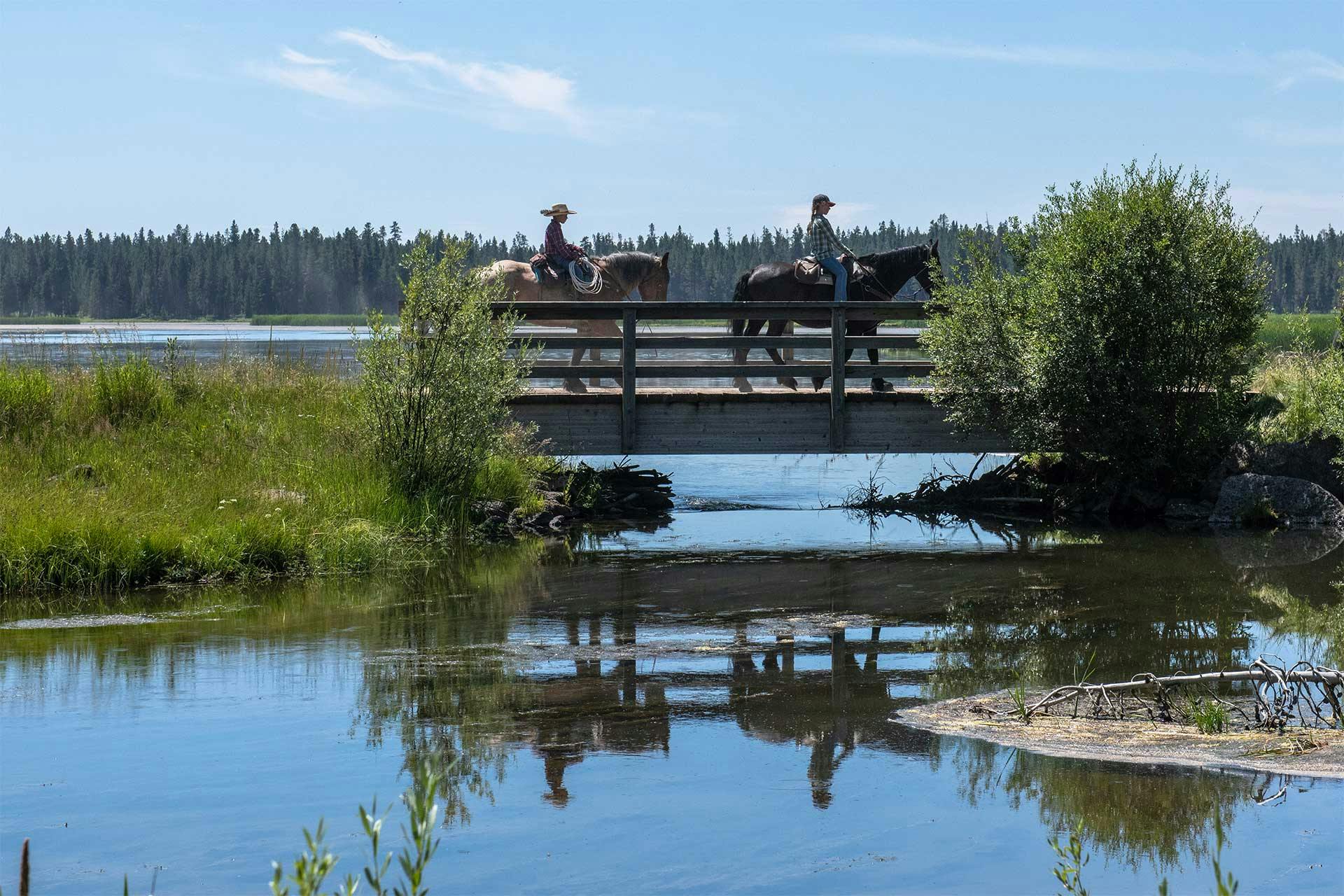 For tourists travelling from Idaho to Yellowstone National Park's West entrance, driving through the state's many small towns happens in the blink of the eye. We invite you to stop and stay awhile - spend some time exploring the Ashton and Island Park areas of the region.
Ashton, Idaho
Worth the Stop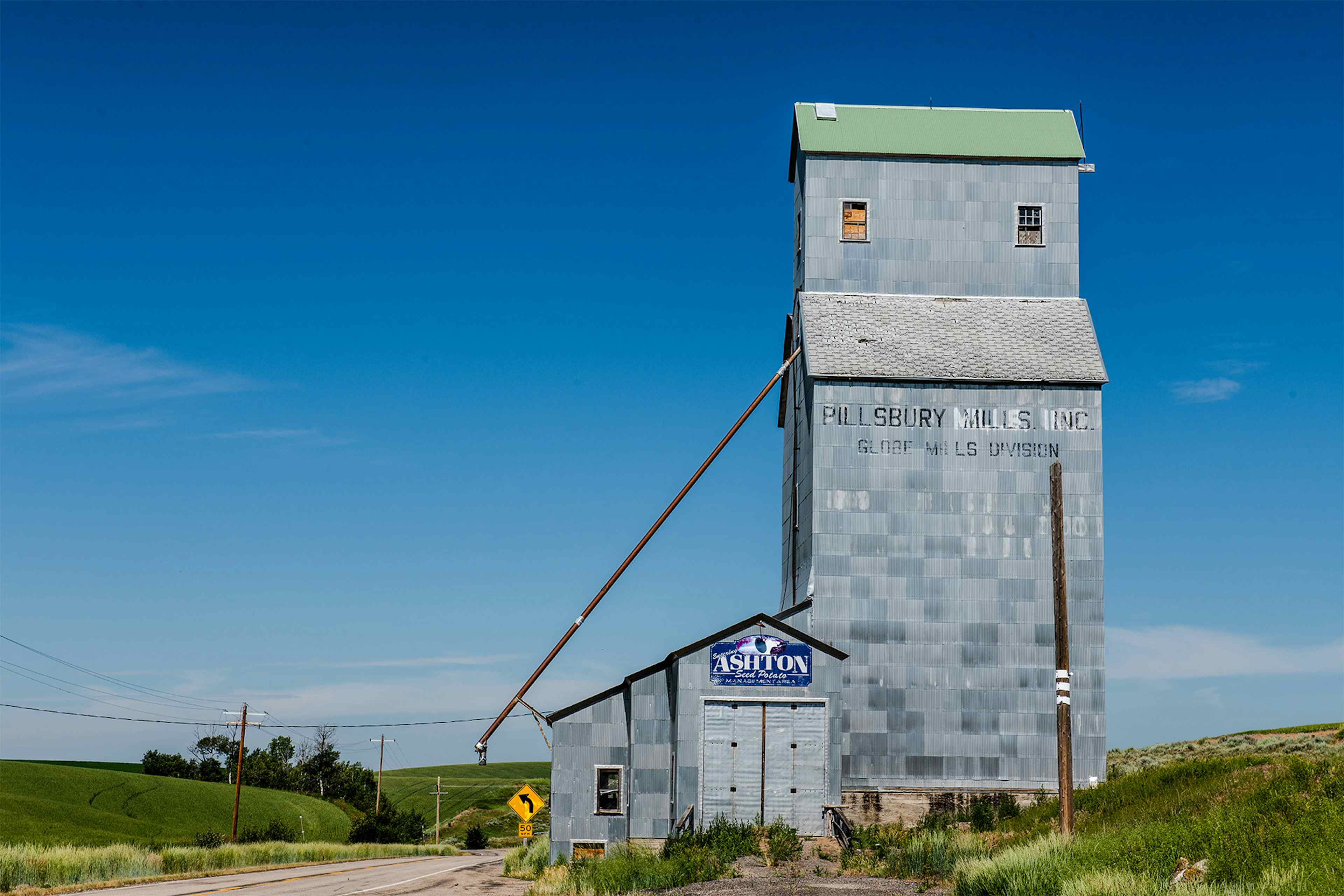 Ashton, Idaho
Worth the Stop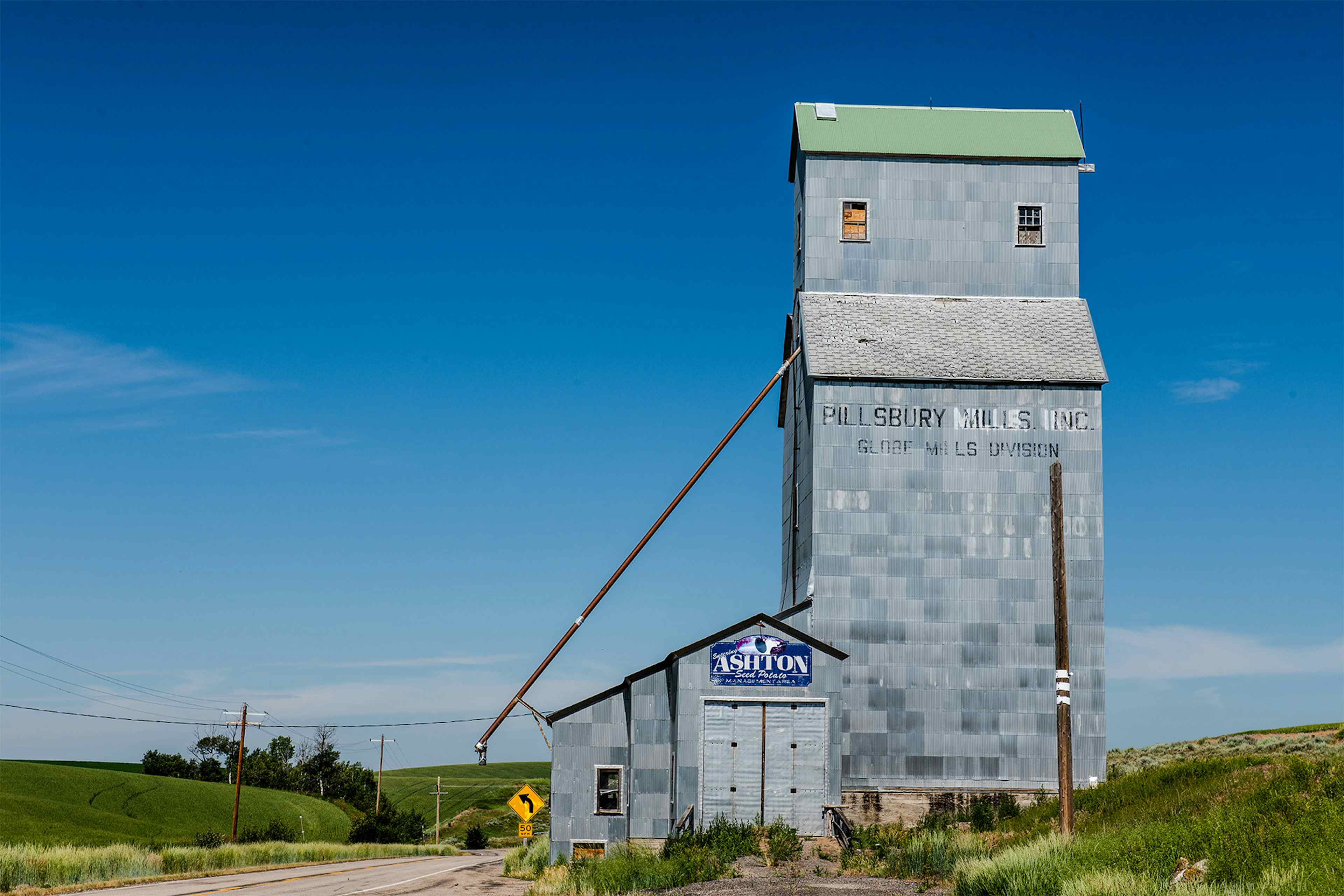 Just 48 miles from Idaho Falls, Ashton ID is a quaint mountain town with must-visit highlights that include the classic diner, Frostop Drive-In and hiking up Bitch Creek Trail (accessed by taking Ashton Flagg Ranch Road). The town may be small but it has a wealth of attractions and outdoor activities.

Fun fact: Ashton, ID is the hometown of Ryan Hamilton , a nationally-acclaimed stand-up comics.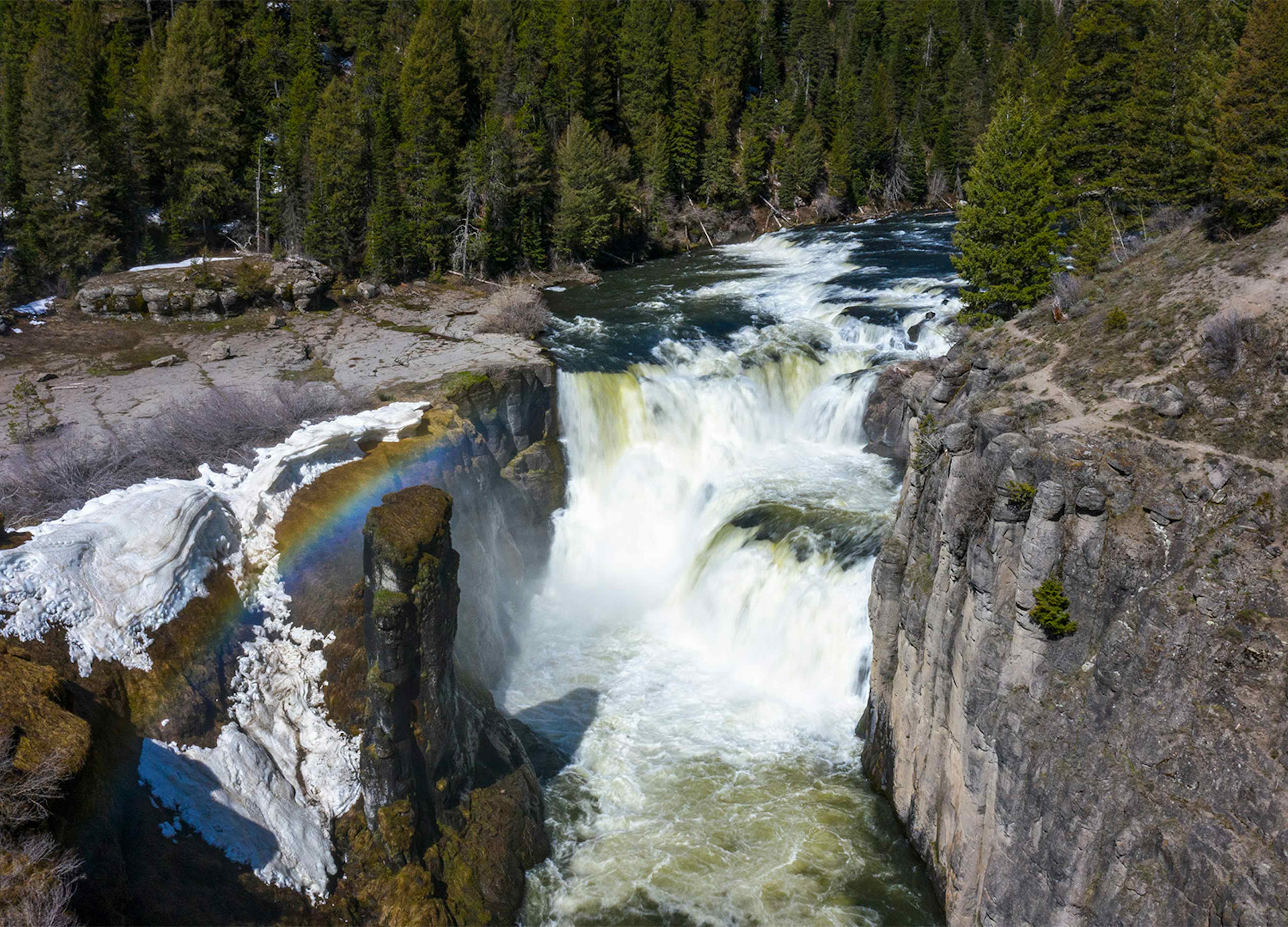 Natural Splendor
and Must-See Sights
Natural Splendor
and Must-See Sights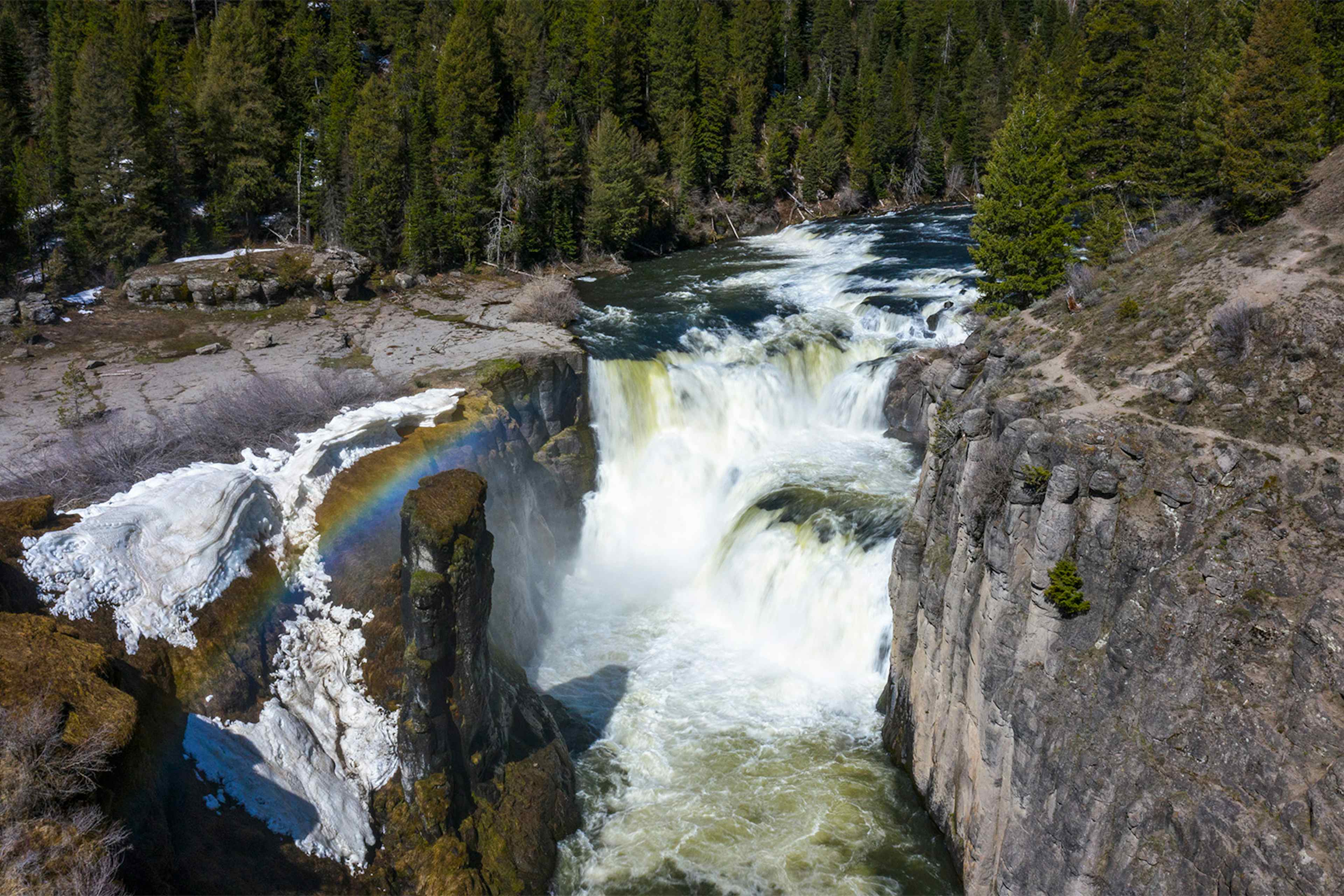 Between Ashton and Island Park are the Lower and Upper Mesa Falls which road trippers may access by driving the Mesa Falls Scenic Byway . Be sure to hike the Bear Gulch/Mesa Falls Trail system for exquisite views of the wild waterfalls.
Leaving Mesa Falls , take US-20 E just 34 miles West and you will arrive in Island Park, a tourist destination on its own. This town hugs the Henry's Fork section of the Snake River and is a mecca of outdoor recreation year round. Just a few of the town's highlights include Harriman State Park , Island Park Caldera and hundreds of miles of trails accommodating all outdoor recreation through the Caribou-Targhee National Forest . The region is also teeming with wildlife. Bear, elk, deer, moose and bison are just a few furry furry faces you are likely to see on your outdoor adventures. Recommended is always to carry bear spray.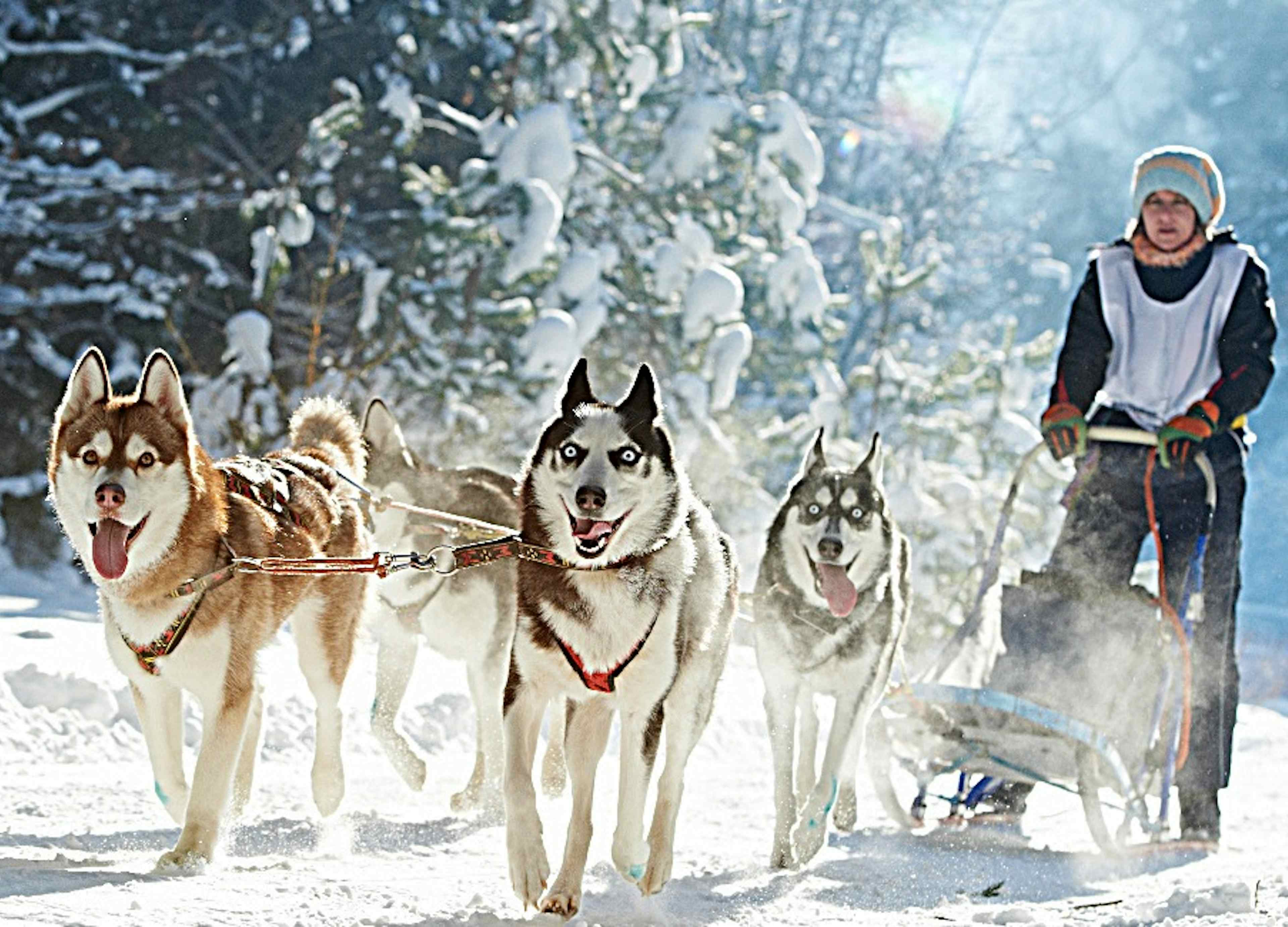 A Region
For All Seasons
A Region
For All Seasons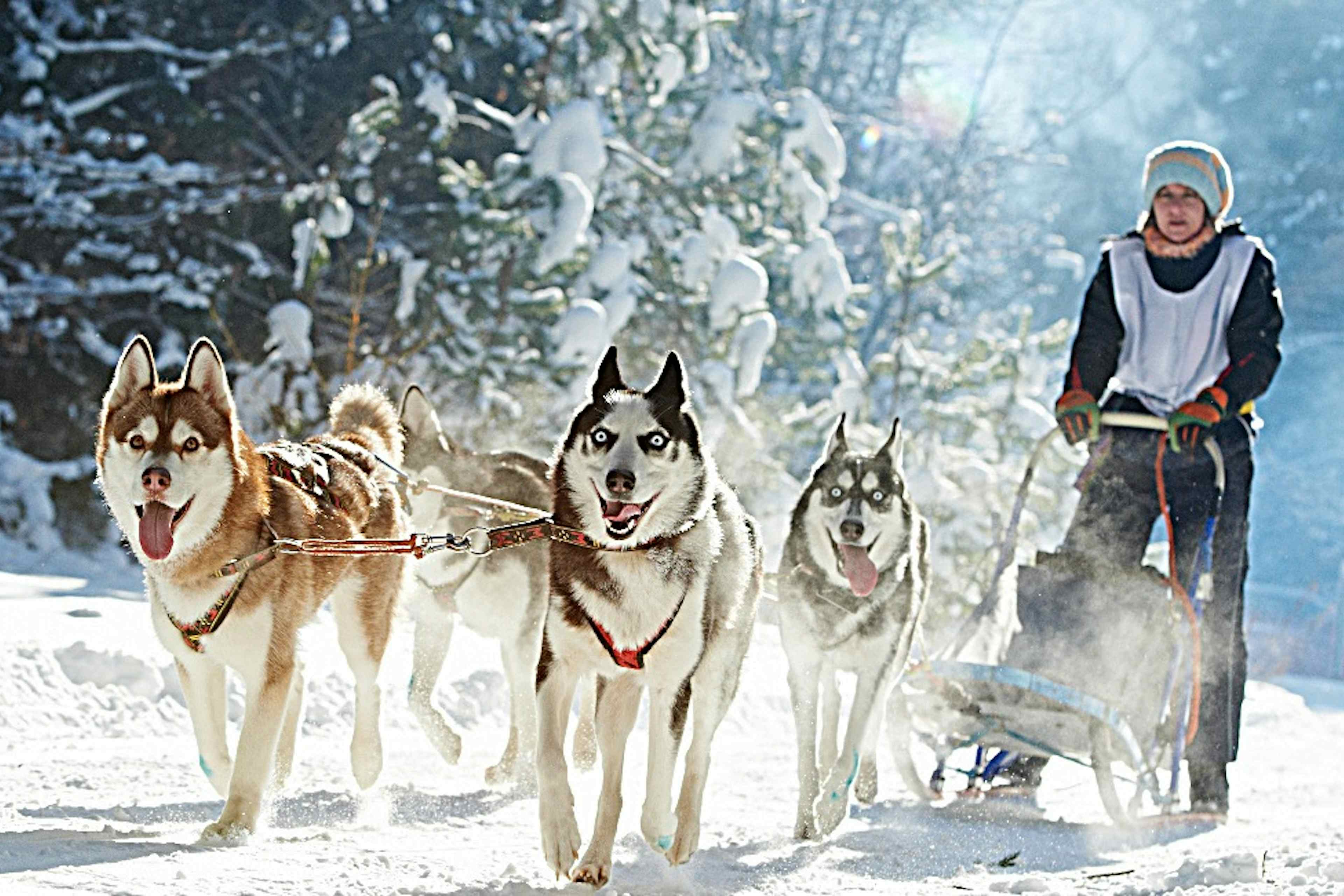 Given it's near proximity to a State Park, National Forest, National Park, and famed landmarks, the Ashton/Island Park Region offers much to do Winter, Spring, Summer and Fall. Take a few days to explore the area.
Rain, Sun or Snow
Come to Idaho
Visitor Blogs


What to do in Eastern Idaho