Why we are thankful for Eastern Idaho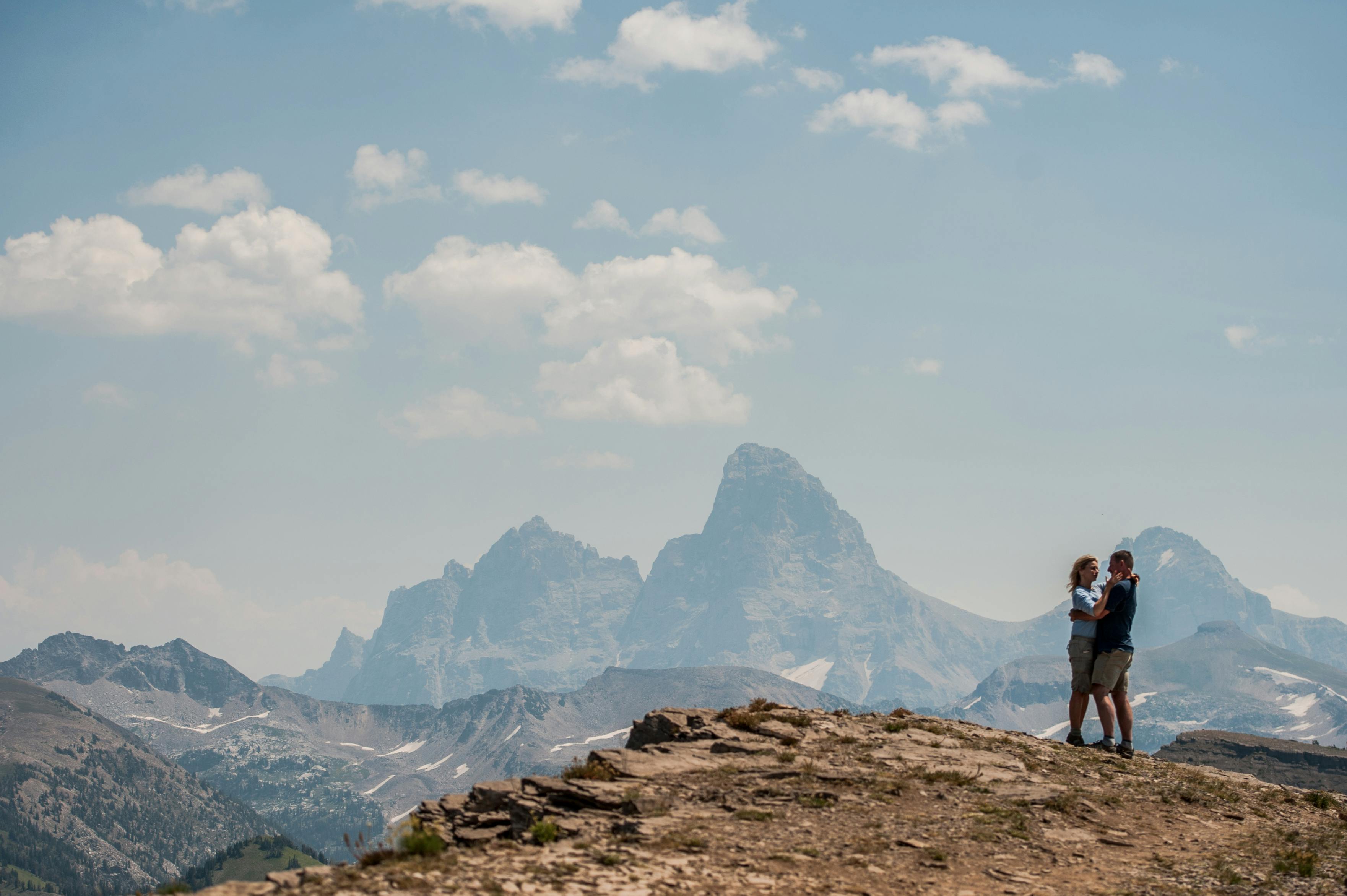 Greetings, fellow nature enthusiasts! 🌲 If you're yearning for a destination that weaves together a tapestry of landscapes, Eastern Idaho is your golden ticket to a paradise tailor-made for lovers of the great outdoors. Let's take a deeper dive into the truly incredible experiences that await you in this bucket list destination:
1
Stunning Natural Wonders.
Explore the awe-inspiring Teton Range! Conquer the majestic mountains, including the iconic Grand Teton which steals the spotlight in both Teton Valley and Grand Teton National Park . Teton Valley unveils breathtaking views of the "backside" of the Teton Mountain Range, offering spectacular vantage points from Tetonia, ID , and the adrenaline-charged slopes of Grand Targhee Mountain Resort . Grand Teton National Park isn't just a destination; it's your exclusive pass to a natural extravaganza, revealing iconic views of the Teton Mountain range with its dramatic, jagged peaks.
Nature's beauty continues its display along the Snake River, cutting through Eastern Idaho. Brace yourself for the thrill of the South Fork of the Snake River and the Idaho Falls section, each offering distinct perspectives that showcase the river's untamed, wild settings and serene, cityscape views.
If tranquility beckons, plan to spend some time at Palisades Reservoir . Tucked away amid forested hills and mountains, this reservoir is not just a destination; it's nature's sanctuary. Dive into the calm waters, set sail on a boat , cast your line for fishing adventures , or simply soak in the serenity.
2
Our Country's First National Park.
Yellowstone! A true lure to Eastern Idaho is its close proximity to Yellowstone National Park , perhaps the most visited natural wonder in our country. This renowned park is host to notable features such as the iconic Old Faithful , a symbol of nature's reliability, and the Grand Canyon of the Yellowstone with its vibrant hues and thundering waterfalls. Despite floods and other natural disasters that have affected the Park throughout the years, Yellowstone is totally open and totally awesome (on a seasonal basis of course!).
Wildlife abounds throughout Eastern Idaho but Yellowstone is famous for its animal sightings. Bison, bear, wolves, elk and moose are the wildlife-seeker's darlings. Ask a ranger for the latest sightings to find the ideal spots to see the wild things of Yellowstone!
While lodging within the Park books early, visitors will find fantastic accommodations in West Yellowstone , Island Park or Ashton .
The Time is NOW.
Eastern Idaho offers the complete package for an ultimate escape. The region is a year-round getaway, no matter what your vacation goals are. We invite you to start your exploration right here and learn about the unique areas that make up Eastern Idaho. Dive into insightful travel guides , revealing the region's spectacular offerings, and then seize the opportunity to book your trip! The indescribable experiences that await are too extraordinary to miss.
Itineraries & Highlights


Eastern Idaho Blogs