Plan a Summer Vacation in Eastern Idaho's Famous Valley Towns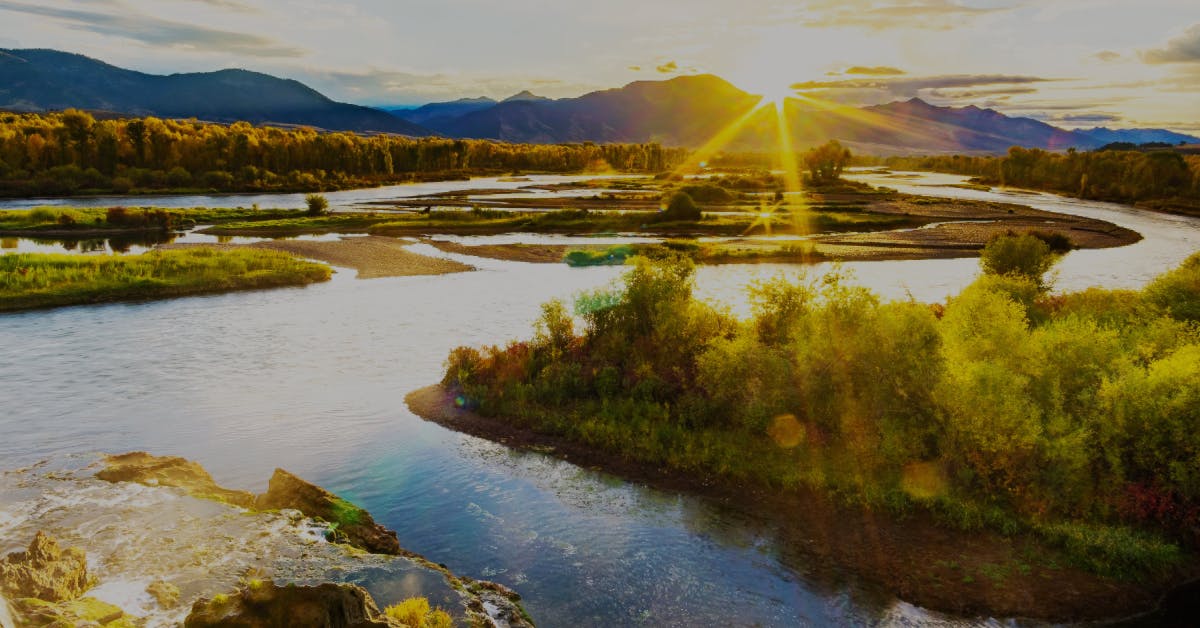 Two little Valleys in Eastern Idaho pack a big punch when it comes to full outdoor recreation. Teton Valley is located at the base of the Teton Pass and sits pretty within the Big Hole, Palisades and Teton mountain ranges, while Swan Valley boasts picturesque panoramas amidst the Caribou, Palisades and Big Hole ranges.
Lodging
There is a range of accommodation options in the towns scattered throughout Eastern Idaho's Yellowstone Teton Territory. In the summer, you can enjoy the rustic luxuries of the guest ranches/lodges or the comfortable familiarity of hotels/motels . Camping  throughout the region abounds, and there are too many options to count! Towing an RV? There are multiple RV parks  in the area with hookups and extra amenities as well.
Dining
There are oodles of restaurants  throughout Eastern Idaho, but certainly a few notable locations that you can't miss this summer. In Victor, delight in outdoor seating and finger-licking specialties from Big Hole BBQ. Also in Victor, sip craft beers on the patio at Grand Teton Brewing or devour a famous huckleberry shake from the Victor Emporium downtown. When you swing through Swan Valley, get a scoop of square ice cream from the Rainey Creek Store (yes it's square, and yes it's really good!).
Day 1
Boat, Float, and Fish at Palisades Reservoir
Palisades Reservoir  claims 70 miles of shoreline. It is picturesquely set in a valley under towering trees and mountains. Summer is an ideal time to recreate on the lake with boating and paddling opportunities. Anglers will love the fishing on this reservoir with bounds of large cutthroat and brown trout, kokanee and mackinaw. Rent boats and other equipment near the lake, and of course take advantage of the numerous camping opportunities around the lake as well.
Day 2
Fly Fishing and Bison Viewing
Swan Valley is simply stunning. Flowing through the valley is the south fork of the Snake River , where anglers catch trophy-sized trout. A stay at Hansen Guest Ranch  is a great way to explore the valley, providing a wonderful mix of relaxation and adventure. As if that wasn't enough, there's a bison herd that roams near the Ranch, offering visitors a safe and uncrowded environment to view wildlife.
Stay at a campground that has it all
The Mike Harris Campground  lies only 5 miles from Victor. Tucked in the trees and along the Trail Creek, the campsites are perfect for families. Multiple trails are accessible from the campground, granting hikers and mountain bikers hours of fun! Definitely keep your eyes peeled for wildlife such as moose and elk in the area, and don't forget to stop and smell the summer wildflowers.
Catch Live Music for Free
Music on Main  in downtown Victor boasts diverse music genres on Thursday evenings from late June through the beginning of August. In addition to music, there are several food vendors and a "kids zone" with fun geared toward the youngsters.
Day 3
Paddle, Float and Fish the Teton River
The Teton River between Tetonia and Driggs offers a little something for everyone. Kayakers will love the whitewater in the "narrows" section of the river. On the other hand, there is sufficient flat water for those with a paddleboard or an inner tube. There are plenty of river access points, so you can float for an hour or go well beyond. Of course, it wouldn't be Idaho without a river… with excellent fishing! Throw some casts on your own, or consider hiring a guide to take you out for the day.
Blog-based travel


Read all about it!